Ripple Studios is a professional audio makerspace within the One Stone building. We offer musical and voice-over recording, film scoring, mixing/mastering, and more.
We also have a program to help New Americans produce music for free; learn more here.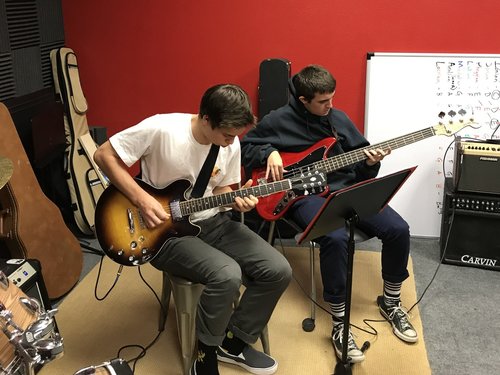 Within our acoustically-treated space, we have several acoustic guitars, two keyboards, an electric bass, an electric guitar, and a full drum kit for use at no extra cost.
We have several engineers experienced with the studio's equipment and software that are ready to help you capture your sound, having worked with a wide variety of artists and genres.
Samples
Listen to samples of some of our past work: